Our Team
Giuliana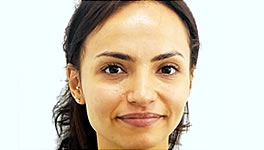 I am the newest member of our team and I am undertaking practical learning everyday as I assist in all the practice surgeries, including referral endodontic treatments, cosmetic and implants treatments.
I've recently started the course to become a register dental nurse.
I really enjoy the daily buzz of meeting new people and helping our patients to have a positive experience. I enjoy spending my free time socializing with my partner and friends.